Offbeat Amsterdam Red Light District Tour
During this exclusive Amsterdam Red Light District tour one of our experienced local guides shows you, and just three other persons, around Amsterdam's most interesting neighbourhood. Compared to our larger tour group option this small group tour gives you abundant opportunity to ask any question that you might have, or to dig a little deeper on a certain subject or interest to you. Because of the small group size the new city law concerning tours does not apply. These days only small groups tours are allowed in the Red Light District after 7 pm. This new law applies to all tour operators.
With our Amsterdam Red Light District Tour you can get a tour in the evening hours and learn everything about this unique area.
Explore the Amsterdam Red Light District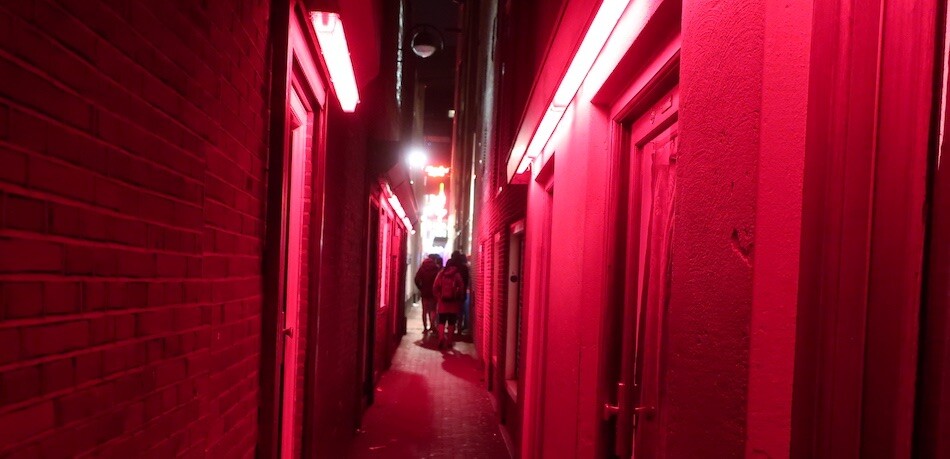 Explore Amsterdam's mos famous area together with one of our licensed guides. After a short orientation on Dam Square, set off on foot through the Red Light District for a thorough understanding of the Dutch people's more liberal, yet regulated, approach to legal sex work. See the 292 window brothels with sex workers and experience how the Red Light District is part of daily life. The local guide will talk at length about the origins, Dutch history, and modern-day iterations of the Red Light District and what it means to Amsterdam's culture as a whole.
The Amsterdam Red Light District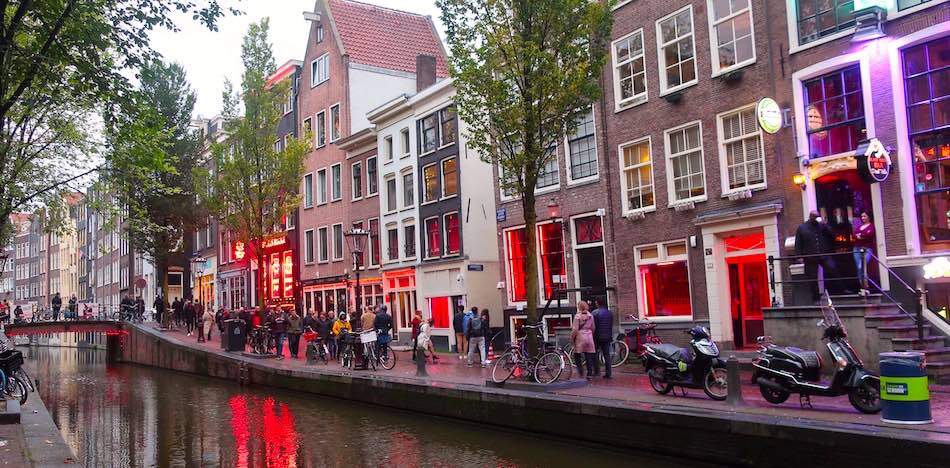 During this interesting walking tour you'll see how safe and clean Amsterdam's Red Light District actually is. This is perhaps the safest place for sex workers to do their profession. It's not for nothing that foreign sex workers are coming to the Netherlands. Here they're protected by the police, brothel operators and by the local community. most Dutch are in favor of legal prostitution and think that window prostitution is inextricably linked to Amsterdam.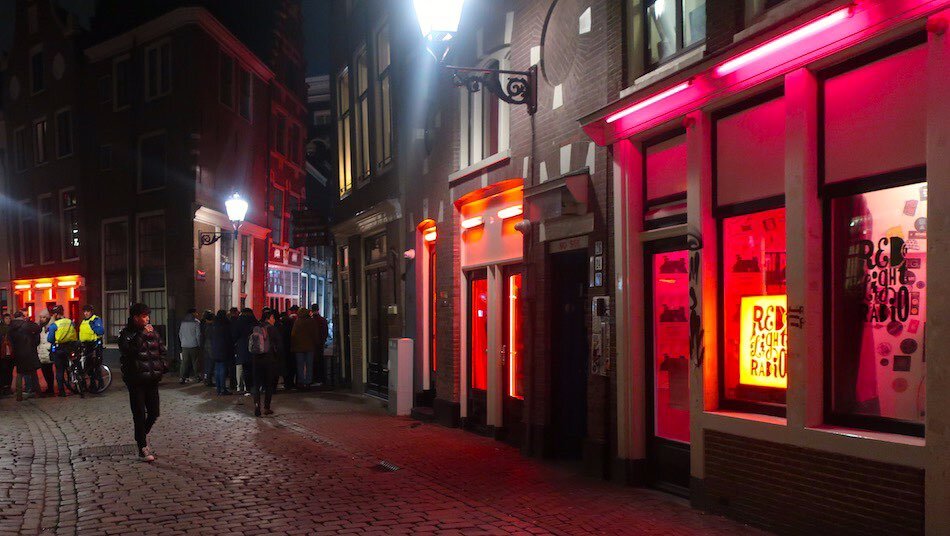 In the middle of the Red Light District – just next to a church – there's even a beautiful statue for prostitutes with a plaque that reads: "Respect sex workers all over the world." The local Salvation Army also helps the sex workers. Every week they go to the window brothels, offer the sex workers something to drink and ask if they are okay or need any help.
Fun Thing To Do In Amsterdam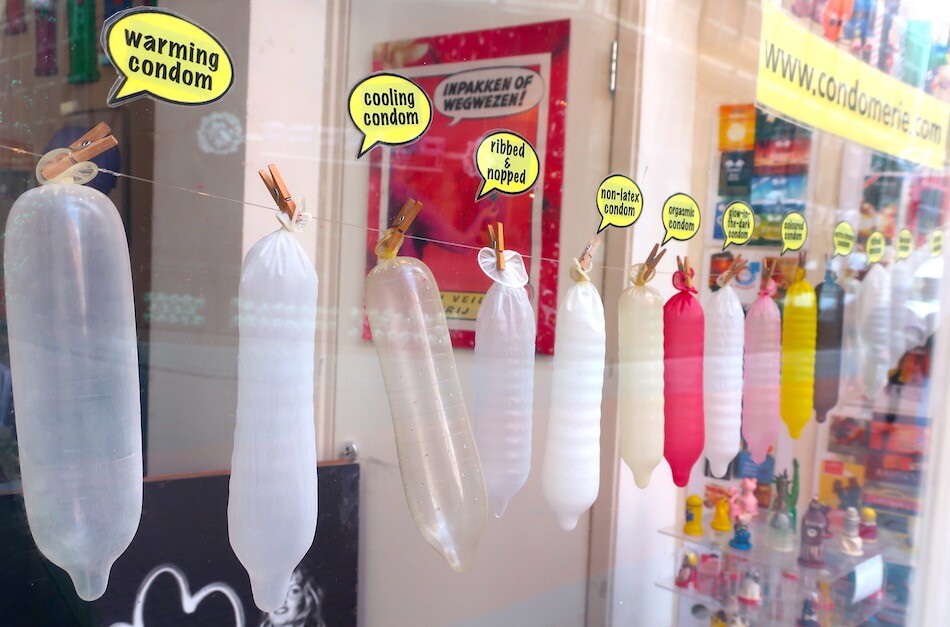 This tour is one of those fun things that you only get to do in Amsterdam. Besides being educational our guides are also great story tellers and all around funny guys. Prostitution is the main topic and will be discussed with respect to the prostitutes and their work, but you can also expect a lot of jokes and fun stories related to taboo topics that the tour will also delve into.
Many other different topics that have a connection to Amsterdam's Red Light District will be discussed. Things like; the Dutch approach to sex eduction, coffeeshops, Dutch drugs policies and prevention methods. Book this Amsterdam Red Light District Tour and learn how this part of town represents the liberal and open-minded Dutch culture.
Red Light District Tour Highlights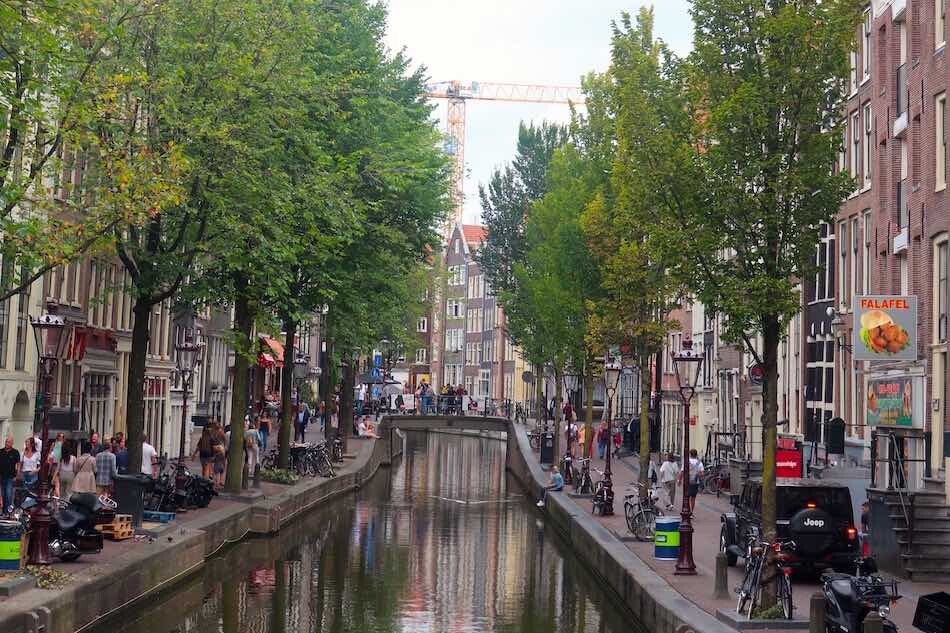 The first condom shop in the world
Prostitutes
Dutch history & culture
Learn about local laws & safety policies
Smart shops
Classical Dutch canal houses
Narrow alleys filled with window brothels
Amsterdam's last peep show
Cannabis Shops or "coffeeshops"
Famous Amsterdam architecture
Prostitutes at the Latin American corner
Dutch tolerance
Street art
The Old Church, Amsterdam's oldest building
The Dutch stock exchange
Chinatown & Nieuwmarkt
Book The Amsterdam Red Light District Tour Here: