Amsterdam Zoo
Nature, culture and heritage come together in Artis Zoo. Experience it yourself.
Artis Zoo: One Of Europe's Oldest Zoo's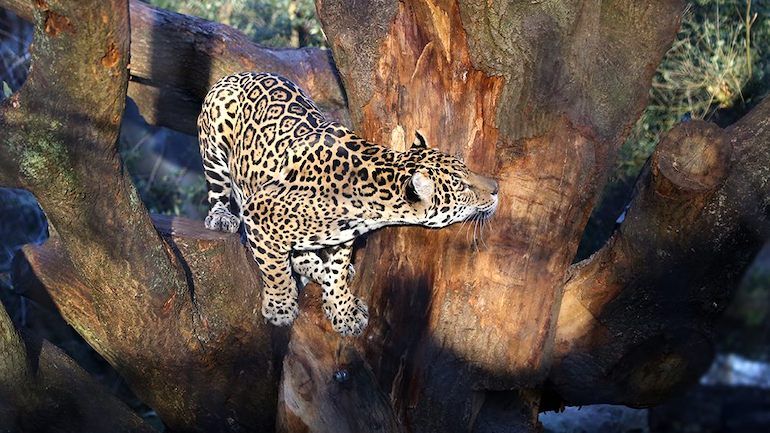 Laid out with alluring statues, ponds, and shaded, winding lanes, one of Europe's oldest zoos has an alphabet soup of extraordinary wildlife. Artis Zoo Amsterdam animals include; birds, chimps, donkeys, sloth's, crocodiles, elephants, leopards, lions and so on up to zebras.
Artis Zoo highlights include authentic themed habitats like African savannah and tropical rainforest, and the aquarium complex featuring shark tanks, coral reefs and an amazing Amsterdam canal displayed from a fish's point of view, added with a planetarium and kids petting zoo.
A National Monument Treasure Trove

Because of Artis's age many of its buildings are now considered Dutch national monuments. Most of these buildings date back to the 19th century, when Artis was built. They include the aquarium (pictured above), monkey house, storage houses, the rice warehouse and the pheasantry.
Artis's Planetarium
There are daily shows in the large dome of Artis's Planetarium. Explore the solar system, the stars and beyond. Experience what it's like to be an astronaut. Or let yourself be taken on a space journey during a live show. Employees of the Planetarium show the starry sky of the season and will take you into space. Where is our place in that huge galaxy? And what do you encounter if you travel even further? Travel together with Artis and experience it for yourself.
Artis Micropia

The only microbial museum in the world is located in Artis Zoo. You don't see them, but they are there. They are on you, and you alone have more than one hundred thousand billion. Microbes, the smallest and most powerful organisms on our planet. We know very little about them, but can learn a lot from them. About our health, alternative energy sources and who knows what else. Micropia was awarded as the most innovative and pioneering museum in Europe by the jury of the European Museum of the Year Award (EMYA) in 2016.
Artis Zoo Amsterdam Opening Hours
From March till October: 9:00 am till 6:00 pm
From November till February: 9:00 am till 5:00 am
Every Saturday in June, July and August (summer nights): 9:00 am – sunset
Amsterdam Artis Zoo Price
Artis-park, 10 year and up: 22,- euro
Artis-park, 3 – 9 years: 18,50 euro
Free admission for children under the age of 3
Artis Zoo Amsterdam Address
Plantage Kerklaan 38-40, 1018 CZ Amsterdam.