Eerste 5D Porno Bioscoop ter wereld
De nieuwste en meest hightech ervaring op de Amsterdamse Wallen heeft zijn deuren geopend. Het is de eerste 5D Cinema Amsterdam en, zou je denken, ze vertonen alleen pornofilms! Deze 5D Cinema Amsterdam is een geweldige nieuwe attractie waar je nog jaren over zult praten en lachen. Na de overweldigende ervaring zul je bruisen als je naar buiten loopt naar een nabijgelegen bar om wat te drinken en te praten over wat er net allemaal is gebeurd!
5D-bioscoopervaring


The 5D Cinema Amsterdam actually produced the movie by itself and it was a pretty expensive exercise to ge it finished. The 5D porn movie takes you on a fast trip through the Red Light District where you see sexual escapades throughout the area.
It's a fun way to get an introduction to De Wallen and also a great thing to do after one of our Red Light District tours. The movie was co-directed by Dutch sex worker Kim Holland, the most famous porn star in the Netherlands who also has quite a big name internationally, and couple of strippers that actually work in Red Light District area.
Digitale show in de Amsterdamse Wallen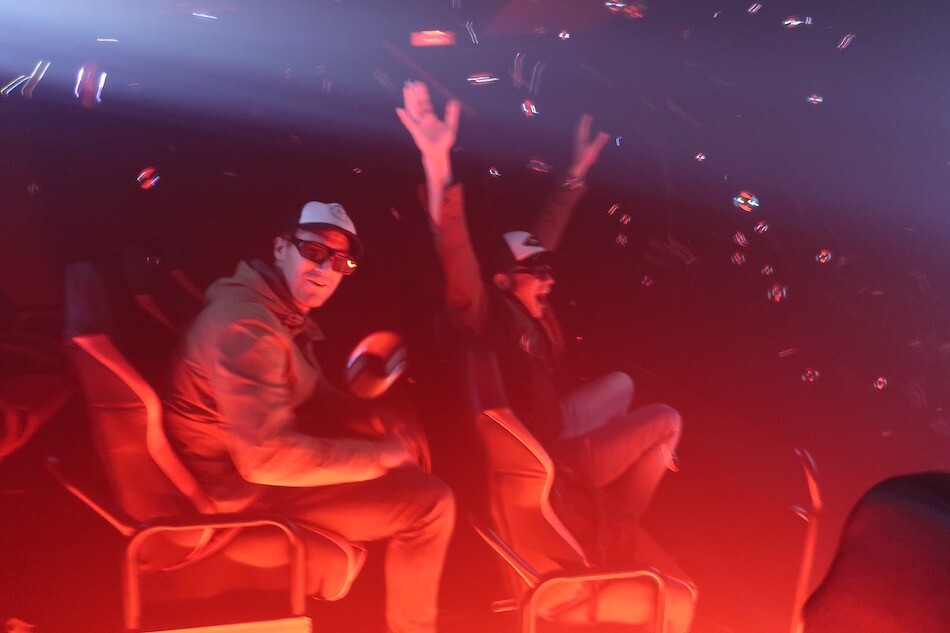 So how does this sex show work?
You can buy your tickets on our website or at the door. However, buying at the door could mean that you have to wait in line. The 5D Cinema Theatre only has one screen and they can seat a maximum of 18 persons per showing.
Take a seat in one the racing car design seats, which are really comfortable. The chairs actually move around to the action taking place on screen. Once the 5D movie starts get ready for an explosion for the senses!
Besides being fully 3D you will also get a barrage of special effects thrown at you that are perfectly synched with the images on the screen. Effects include water, bubbles, smoke and wind. You'll leave this experience completely energised with a big smile on your face!
Leuke dingen om te doen in Amsterdam Wallen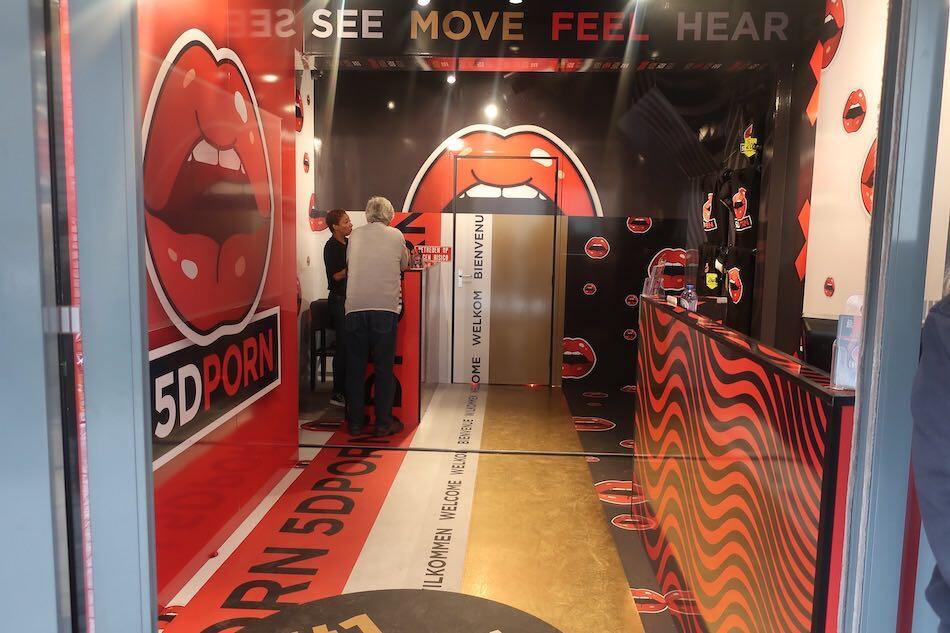 In an interview the owners of the 5D Cinema Amsterdam Red Light District state that this extremely fun experience wasn't created just for tourists but also local Amsterdammers and the Dutch in general. People looking for something fun to break the norm.
Husbands come with their wife to try something different and have a good laugh. The owners of the 5D Cinema Amsterdam are Natalie en Maikel. Together at one point they decided that Amsterdam's Red Light District was ready for something new besides all the window brothels and strip bars.
A completely new form of entertaint for the area. After some brainstorming sessions they realised that there were no sex theatres in the area anymore which gave them the idea to do the old concept with modern technology. It would be the first 5D porn cinema in the world!
5D Cinema Amsterdam met technologie uit China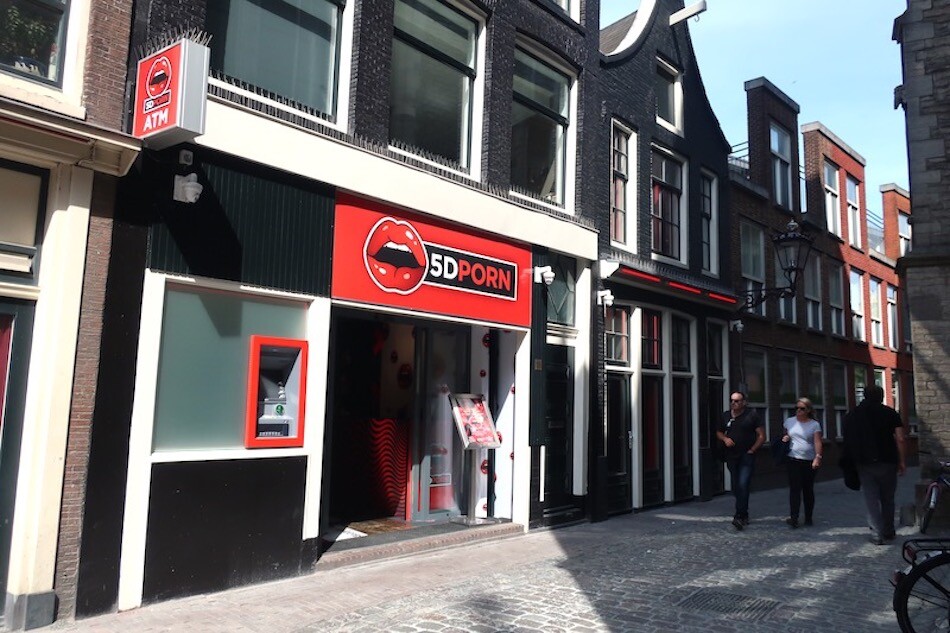 Het bouwen van de 5D Cinema Amsterdam was niet eenvoudig. De eigenaren moesten naar China naar een bedrijf dat gespecialiseerd is in 5D technologie. Tegelijkertijd moesten ze een filmscript bedenken. Het moest een erotisch script worden met entertainers van de Wallen zelf erin met een totale duur van 10 minuten. Ze besloten de cast lokaal te houden en vroegen strippers van enkele seksshows in de buurt. Uiteindelijk kozen ze voor een vrouwelijke stripper uit de beruchte Bananenbar.
Koop hier tickets voor 5D Cinema Amsterdam: